15 Best Date Ideas in Houston 2023 (Fun & Romantic)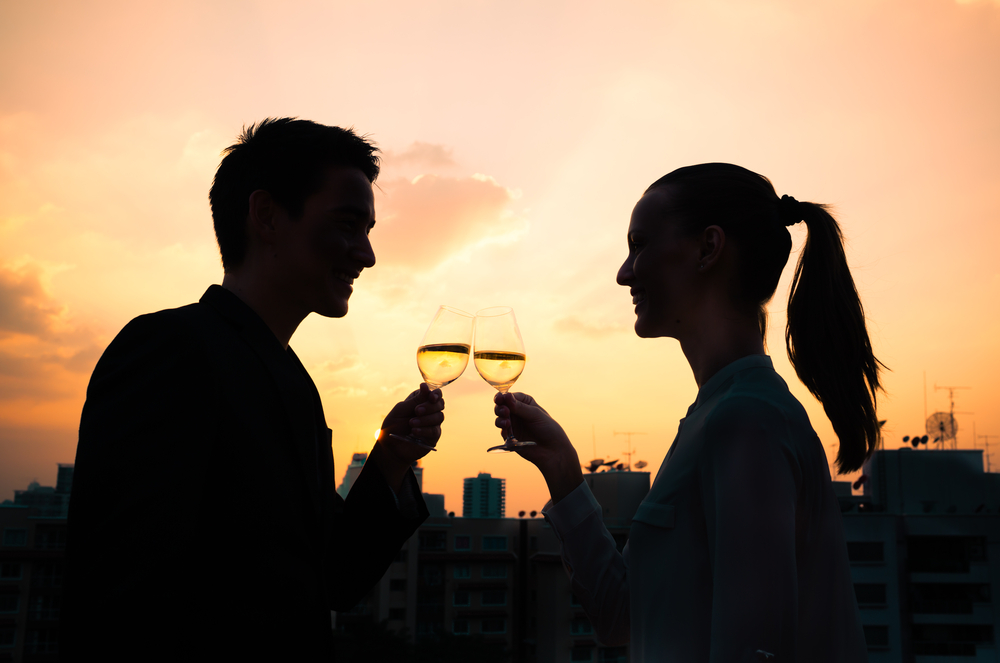 Houston has many wonderful date spots and restaurants for couples to explore. Whether it's your first date or your fiftieth, here are the best date ideas in Houston.
Date Ideas in Houston
1. Axelrad
Cost: $
Best for: First Date & Outdoor Dining
Location: 1517 Alabama St.
Axelrad is an outdoor beer garden ideal for a first date in Houston. Once you've used a popular dating app in Houston to secure the first date, Axelrad is the perfect spot to hang out in a fun, stress-free environment.
Local food trucks set up shop around the perimeter, and a pizza shop is next door. Drinks include a wide range of beer, cider wine, sodas, and mocktails.
They have a year-round concert series featuring local bands and musicians. You can sit at a table, walk around, or relax and chat in one of their cozy hammocks.
2. Nancy's Hustle
Cost: $$$
Best for: A Romantic Dinner
Location: 2704 Polk St.
Nancy's Hustle is a perfect romantic date idea in Houston. This cost bistro serves delicious gourmet food in an intimate low-lit setting ideal for romance. In addition, their bar menu is extensive and features plenty of flirty drink options for the drinker and non-drinker alike.
Reservations can be difficult to get on bust nights, so it's best to book in advance.
Attentive servers ensure you and your date have everything you need as you take time sampling from the menu or sharing a few drinks.
3. Watch a Film at the Rooftop Cinema Club
Cost: $$
Best for: Movie Lovers
Location: 1700 Post Oak Blvd.
Movie lovers will delight in going on a date to the Rooftop Cinema Club. The Rooftop Cinema Club is a unique movie-going experience and perfect for a date night in Houston. The cinema club shows older and classic films and typically has multiple showings daily starting in the later afternoon.
The Adirondack Love Seat + Popcorn package allows you to snuggle up with your date on a cushiony soft seat while enjoying scrumptious popcorn and prime screen viewing.
Related: 15 Best Singles Bars in Houston, TX (to Meet & Mingle)
4. View the Sky at the James Turrell Twilight Epiphany Skyspace
Cost: Free
Best for: Outdoor Date
Location: 6100 Main St (on the campus of Rice University)
The James Turrell Twilight Ephinany Skyspace is a unique Houston date idea. The Ephinany Skyspace is free, but it is recommended you arrive 15-20 minutes before the showing for a good seat. The Skyspace is an art installation and amphitheater, and daily at sunrise and sunset, it hosts an LED light and projection show.
The sunrise show begins approximately 40-minutes before sunrise, and the evening show beings roughly 10-mutes before sunset. You can click here to check sunrise and sunset times daily.
5. Visit the Museum of Fine Arts, Houston
Cost: Free – $$
Best for: Day Date
Location: 1001 Bissonnet St.
The Museum of Fine Arts is one of the best afternoon date spots in Houston. History buffs will love exploring the museum's many exhibits, and the casual atmosphere makes it perfect for talking. Checking out a museum is a fun Houston date your partner may not be expecting, and it is also an excellent spot for first dates or meet-ups.
Admission prices vary, and there are many ways to score free admission, so check out the museum's website for discounted or free admission tips.
6. Stroll Through the Zoo
Cost: $$
Best for: Couples with Kids
Location: 6200 Hermann Park Dr.
If you or your partner have kids and want to include them on an outing, the Zoo is an excellent idea for a family date in Houston. The Houston Zoo is open daily from 9 am to 5 pm, with occasional evening events like Sip & Sparkle during the holiday season or Zoo Boo during October.
The zoo is also a great date idea for a romantic stroll or afternoon date. You can follow your zoo day with a delicious meal at one of the local restaurants along Rice or University boulevards.
7. Sugar Room Bar
Cost: $$
Best for: Drinks
Location: 5120 Washington Ave.
Sugar Room Bar is a hidden speakeasy behind a confectionary shop and one of the best date ideas in Houston. The drink menu rotates seasonally and is perfect for cocktail lovers. It's a great spot to dress up and dance the night away and is open Tuesday through Sunday, from 5 pm to 2 am.
The bar is often packed, so it's the perfect place to get intimate and cozy up to your date. There is also an outdoor patio to escape the bustling atmosphere and get fresh air.
8. Explore Chinese Culture at Lucky Land
Cost: $
Best for: Trying Something New
Location: 8625 Airline Drive
A visit to Lucky Land is a fun date idea in Houston. Lucky Land is a Houston area attraction that brings a bit of the east to downtown Houston. This outdoor attraction contains many replicas of China's most famous attractions, including the Great Wall, terra cotta soldiers, and a Shaolin Kungfu Sculpture Garden.
Lucky Land is open every day but Monday. It is a great place to take photos or stroll through one of the many gardens.
9. Pinstripes Bowling
Cost: $$
Best for: A Group Date
Location: 3300 Kirby Drive, Suite A
Pinstripes bowling is not your typical bowling experience and is a fun Houston date idea, especially for a group date! You can bowl or play bocce, and the price includes the cost of shoe rental.
Before or after bowling, enjoy a meal at their bistro and dine on delicious pizzas, burgers, gourmet salads, or pasta. Pinstripes also as gluten-free and vegan options and a full bar.
Check out their website for daily specials like Tuesday Steak Night or Whisky Wednesdays.
10. Blanket Bingo at Market Square
Cost: $
Best for: A Relaxing, Low-Stress Date
Location: 301 Milam – Market Square Park
An evening of Bingo outside at the park is a fun and cheap date idea in Houston. Blanket Bingo is held weekly on Thursdays at 7 pm and only costs $10. Prizes include gift cards to local restaurants and bars and a grand prize of $500.
Each Bingo pack includes nine games; players can purchase additional games for $1 each. Players are encouraged to bring a blanket or lawn chairs, a picnic meal, and drinks to enjoy while relaxing and playing.
11. Take a Romantic Stroll in the Bayou Bend Collection and Gardens
Cost: $
Best for: A Romantic Date
Location: 1 Wescott Street
The Bayou Bend Collection and Gardens is part of the Houston Museum of Fine Arts collection. The Bayou Bend Collection is an extensive collection of Americana decorative arts. The grounds include a 14-acre garden perfect for a romantic date in Houston.
Bayou Bend hosts specialty events like Halloween-themed Sip and Stroll, Detective Days, or the Christmas Village in December.
A visit to Bayou Bend, no matter the season, is a lovely date night idea in Houston.
12. Brennan's
Cost: $$$
Best for: Brunch
Location: 3300 Smith St.
Brennan's is the best date in Houston if you're looking to enjoy brunch. The Premium Brunch Package costs $55 and includes their house salad, a fried goat cheese grit cake, and their famous banana's foster made with Caribbean rum.
If you'd rather order ala cart, they have a raw bar, snapping turtle soup, gumbo, shrimp remoulade, eggs benedict, and more!
If you prefer dinner over brunch, Brennan's is the perfect date night restaurant in Houston, with gourmet entrees, desserts, and a full bar.
13. Rainbow Lodge
Cost: $$$
Best for: A Romantic Dinner
Location: 2011 Ella Boulevard
The rustic, romantic setting of the Rainbow Lodge makes it a superbly romantic spot for date night in Houston. The interior is decorated with natural wood structures, potted trees, and sparkling lights that make you feel like you've stepped into a fairytale.
Rainbow Lodge's dinner menu features gourmet selections like roasted duck, grilled venison, and a wild game mix with elk and quail. The hearty, rustic food served at the lodge, followed by one of their decadent desserts, is a recipe for the perfect Houston date night.
14. Attend an Event at the NRG Stadium
Cost: $$-$$$
Best for: Live Events
Location: NRGY Parkway
Attending live music or sporting event at the NRG Stadium is the perfect Houston date night idea. From NFL football to Monster Jam to Ed Sheeran, the NRG hosts it all. Home the Houston Texans fall is the perfect time to catch a live game.
If you and your partner are sports lovers, nothing could be better than bonding over a game together! The stadium has also hosted basketball and Disney on Ice and is the home of the Houston Livestock Show and Rodeo.
15. The Oceanarie Seafood Room
Cost: $$$
Best for: Seafood
Location: 5061 Westheimer Rd
The Oceanarie Seafood Room is the place to go for a delicious seafood dinner on a Houston date night. Large glass windows, a gorgeous full bar, and delicious menu offerings make the Oceanaire the perfect spot for a celebration or romantic date night.
Guests love their specialty cocktails and flambe desserts! The OCeanaire prides itself on food presentation and customer service, which only adds to your unique dining experience. Because of the restaurant's popularity, reservations are recommended.