15 Best Date Ideas in Peoria, IL (Fun & Romantic)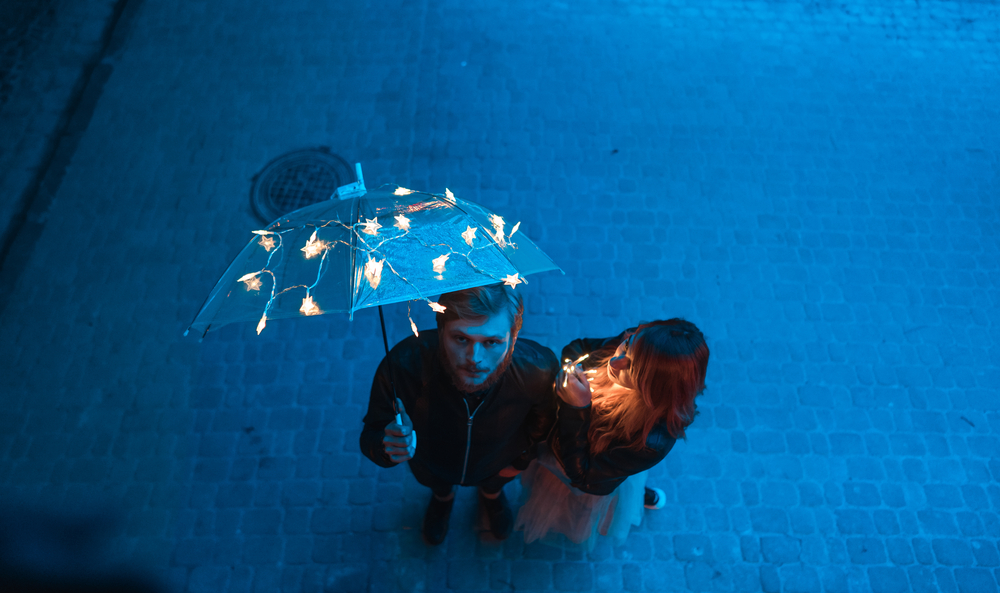 Peoria, Illinois, is the largest city along the Illinois river and home to many beautiful parks, gorgeous waterfront views, and fun, vibrant arts and music scene.
Best date ideas in Peoria, IL, include a unique experience with scenic views and delicious food and drink!
Date Ideas in Peoria, IL
1. Luthy Botanical Garden
Prices: Free
Best for: First Date, Outdoor Date
Location: 2520 N. Prospect Rd.
The Luthy Botanical Garden is perfect for your first date in Peoria, IL. Whether you met your date on one of the many dating apps in Peoria or it's someone you're just getting to know, the botanical gardens offer a safe, public spot for a daytime first date. 
The botanical gardens are free, but they appreciate donations, so it's a fun, cheap date idea in Peoria, IL, and a great way to enjoy nature and the outdoors. Set on 5-acres of land, there are plenty of paths and plants to enjoy and explore.
2. Gone in 60 Escape Games
Prices: $$
Best for Adventure, Group Dates
Location: 1001 SW Washington St.
Couples seeking adventure and fun should check out Gone in 60 Escape Games. Escape rooms are an excellent way to bond with your partner and a guaranteed fun Peoria, IL, date idea.
Gone in 60 offers different rooms of varying difficulties and scariness. Most rooms can be completed with just two people, but the ideal size is usually 4-8, so it's a superb idea for couples or group dates.
The company also has axe-throwing facilities and rage rooms if you're seeking more adventurous fun!
3. Dinner at Connected
Prices: $$$
Best for: Romantic Dinner
Location: 3218 N. Dries Lane.
Connected is a romantic restaurant in Peoria, IL, akin to dining inside a storybook. Taking a page from Disney, the restaurant's interior looks like a quaint European street at night. A balcony above the dining area hosts a grand piano, and diners can enjoy romantic piano music as they eat.
Connected is an excellent spot for special occasion dinners where surprise messages, handwritten in the chocolate sauce, can be added to your date's dessert plate.
4. Picnic at Giant Oak Park
Prices: Free
Best for: Nature Lovers
Location: 426 W. High Street
Aptly named for the 300+-year-old giant oak sitting in the middle of the park, Giant Oak Park is ideal for a picnic date. This one-acre park has a dedicated picnic area with tables, and the branches of its star reach out over 100 feet wide.
A picnic beneath the shade of this gentle giant is a simple and fun date idea in Peoria, IL. After you finish eating, enjoy a stroll around this delightful 1-acre park.
5. Catch a Show at the Peoria Civic Center
Prices: $-$$$
Best for: Live Entertainment
Location: 201 SW Jefferson Ave.
The Peoria Civic Center is the place to go for live music and shows. The Civic Center hosts everything from hit Broadway shows like Legally Blonde and Come From Away to comedians like Bill Burr to music stars like Keith Urban and John Mellencamp.
Ticket prices vary based on the event and can be as little as $10 a piece to $50 or more per person. Their online calendar extends months in advance, so you have plenty of time to search for the perfect Peoria, IL, date night idea.
6. Glass Blowing Glass
Prices: $$$
Best for: Learning Something New
Location: 734 W. Main St.
If you're seeking a one-of-a-kind date night in Peoria, IL, take your partner to a glass workshop at J. Draper Glass. Following the lines of paint-and-sip classes or pottery shops, J. Draper Glass provides couples with the unique experience of learning the techniques of molding and designing molten glass.
Their class schedule and fees vary, but opportunities to create ornaments, bowls, and paperweights are available. A class at J Draper is one of the most creative things to do in Peoria, IL, and gives you something special to take home.
7. Catch a Game at Dozer Park
Prices: $$
Best for: Sports Lovers
Location: 730 SW Jefferson St.
Catching a game at Dozer Park allows you to enjoy an afternoon or evening of baseball and see some of the MLB's future stars. The Peoria Chiefs are the minor league feeder team for the St. Louis Cardinals.
Minor league baseball games are less costly than the big leagues, but the level of athleticism is still top-notch. You can usually snag closet seats for a fraction of the cost, and it's a relaxing, casual date idea in Peoria, IL.
8. Rhythm Kitchen Music Cafe
Prices: $$
Best for: Music Lovers
Location: 305 SW Water Street
Rhythm Kitchen is one of the most popular date spots in Peoria, IL, and a line often forms out the door on busy nights. Its unique decor consists of chandeliers made from old liquor bottles and fun colored lights, making it a unique Peoria, IL, date idea.
This fun spot serves NOLA-inspired food in an artsy atmosphere, and this kitschy spot offers a delicious selection of gluten-free and vegetarian options and fun bar drinks.
9. Peoria Zoo
Prices: $
Best for: Animal Lovers
Location: 2320 N. Prospect Rd.
The zoo is always a good date attraction, and the Peoria Zoo is inexpensive and beautiful, perfect for strolling and chatting. The Peoria Zoo is open daily from 10-5, so it's the perfect date in Peoria, IL, for a lovely weekend afternoon in Peoria, IL.
Add the behind-the-scenes tour for you and your date to make your date extra special. This specialized tour last 90-minutes and includes a 45-minute class and interactions with live animals.
10. Jukebox Comedy Club
Prices: $
Best for: A Night of Laughs
Location: 3257 W. Farmington Rd.
The Jukebox Comedy Club is Peoria's hotspot for stand-up comedy. Heading to this small comedy club is one of the most affordable Peoria, IL, date ideas, as tickets typically cost under $20 per person.
Open-mic nights are a mere $5, and who knows, you might see the next big comic before they hit it big or, if you have a funny bone, hop up on stage yourself and try a few jokes out!
11. Peoria Riverfront Museum
Prices: $
Best for: Science Lovers
Location: 222 SW Washington St.
If you and your partner enjoy learning about new topics and exploring all, there is to know, head to the Peoria Riverfront Museum for a unique and memorable date. In addition to regular museum exhibits, you can enjoy a show at the planetarium, 3D movies, and select art and classic films on occasion.
The best date in Peoria, IL, includes trying something new and different, and a trip to the museum is guaranteed to provide just such an opportunity!
12. Obed & Issac's Microbrewery and Eatery
Prices: $$
Best for: A Unique Dining Experience
Location: 321 NE Madison
Dinner at Obed & Issac's Microbrewery and Eatery is one of the best date ideas in Peoria, IL. Obed & Issac's is perfect for beer lovers and a casual, romantic dinner in a unique setting. Set inside the Second Presbyterian Church, the exterior and interior architecture is stunning and unique.
The restaurant maintains the church's original stained-glass windows, which surround the dining room. In addition, the vaulted, wood-beamed ceilings provide an immense, open feeling as you and your partner sip and dine.
13. Hike Through Forest Park
Prices: Free
Best for: Nature Lovers, Day Hiking
Location: 5809 N. Forest Park Drive.
In a city full of lush natural areas and parks, a date hike through Forest Park should be at the top of all nature-lovers lists. Hiking through Forest park is a unique romantic date idea in Peoria, IL. In addition to seven miles of hiking trails, there are often music programs, arts and crafts fairs, and other tours or events held at the park.
The Nature Center is closed Mondays and open until 5 pm the remainder of the week, but the park trails are open daily from dawn to dusk.
14. 2 Chez
Prices: $$
Best for: First Date
Location: 7815 North Knoxville Ave.
2 Chez is a fantastic date night restaurant in Peoria, IL. It has a rustic, wood-paneled interior that provides a cozy and warm atmosphere. In addition, their waitstaff is trained to recommend the perfect cocktail or wine pairing with your meal to ensure you have a wonderful date night in Peoria, IL.
Dinner at Chez two is one the most affordable and romantic dates in Peoria, IL, and is guaranteed to provide a delightful evening on the town.
15. Kartville
Prices: $-$$
Best for: A Fun & Exciting Date
Location: 919 N. Swords Ave
Kartville is an amusement center and guaranteed adventurous date night idea in Peoria, IL! Go-Karts, ATVs, mini golf, bumper boats, and batting cages are all on-site, providing fun and laughs for you and your partner.
On weekends during the summer and Friday & Saturday nights in September, you can purchase an unlimited ride pass for $20. Otherwise, you can purchase activities a la carte at $5 a piece and do as much or as little as you like for a one-of-a-kind Peoria, IL date night.